You can upload your Artwork using our Design Online Submission method. This feature will allow you to rotate your text and add it into the spine areas.
For Jewel Cases: From the Outside Tray Card template (CDT100 Out)
(or for any packaging product requiring you to rotate text...)
Add a new text layer
Click on the "pencil" tool and then enter your text
Use the "spinner" tool on the edge of the text box to rotate the text file. (You can rotate any text layer by using this tool)
Change your text font size to fit within the template spine guidelines (between 13 - 14 pts)
Drag and drop the text box into the spine area.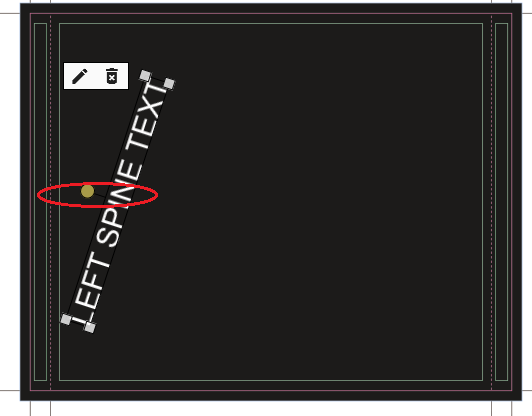 Watch a quick tutorial video here: