First, you'll want to create and save a quote on our site https://www.discmakers.com/Quoter/default.aspx
Once the quote has been saved, you'll enter the project center for Content
(Log into My Account and click on Continue project -Click on Content)
Under Submission method, click on Third Party Upload. (Please note: There is a nominal fee for processing these types of requests since it requires additional handling).
On the following step, you'll be asked to enter the email address of the person who will upload on your behalf. Save and continue - This will send out your project information so that they can upload your content on our site using a secure link. (They will not be given your log in information, nor will they have access to your My Account).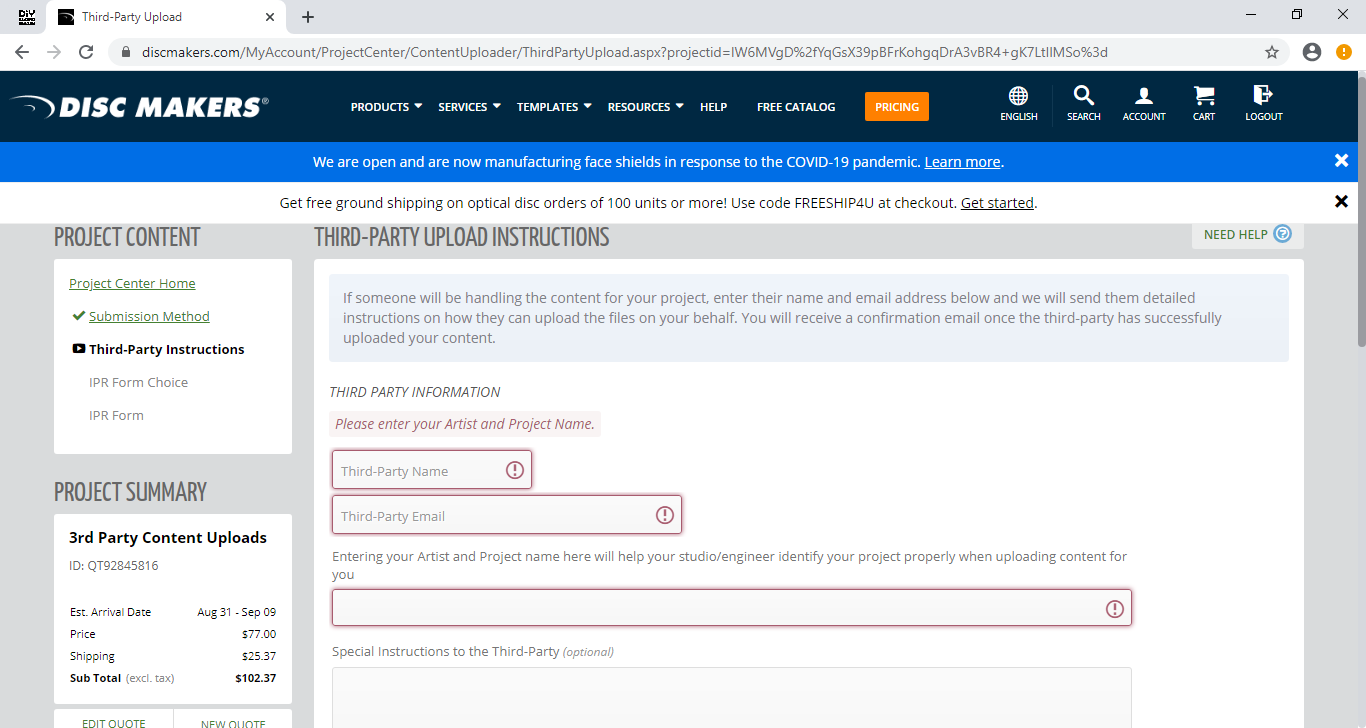 You'll now be able to complete your IPR form and complete the Content Section of your project.