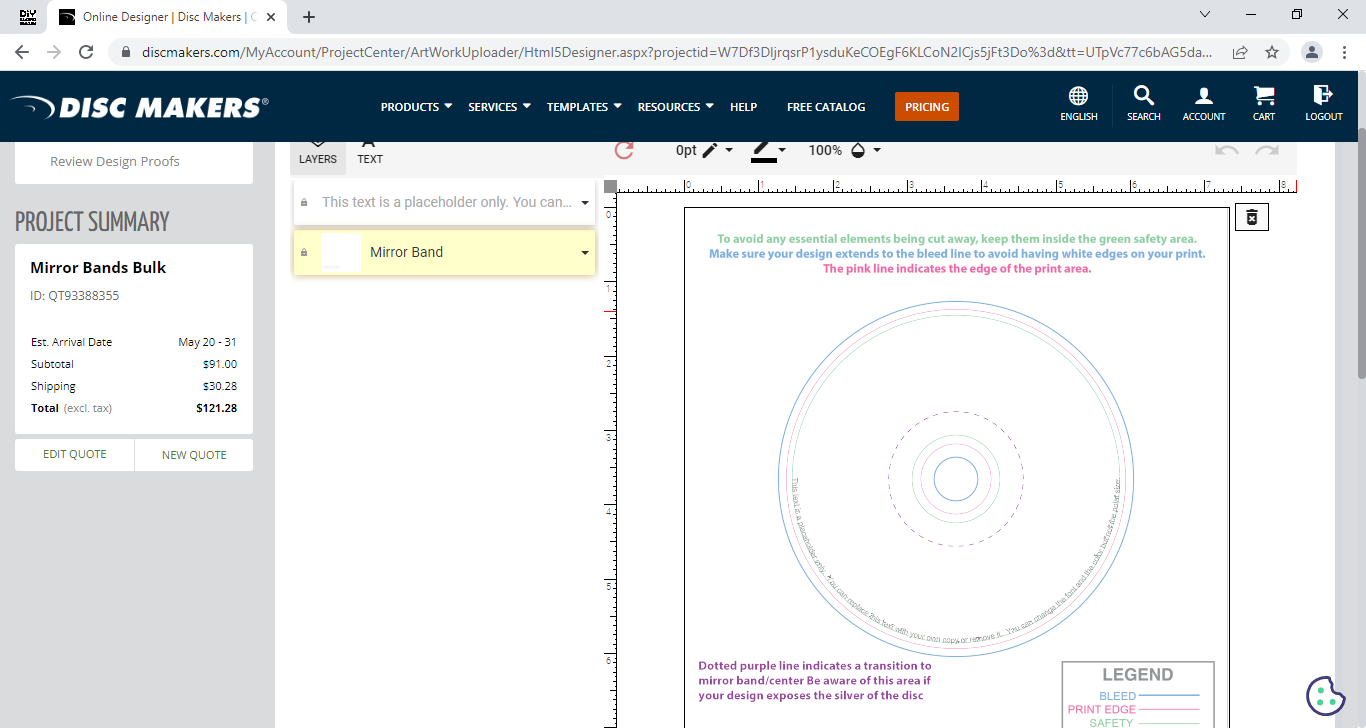 The Mirror Band layer is the "dotted purple line indicating a transition to the mirror band/center of the disc. Be aware of this area if your design exposes the silver of the disc.
This will help in aligning your text into the safety areas of the disc for printing. It is not used for anything else. (If you have an older version of this software, please do not upload images through this layer)
If you delete this layer, you cannot bring it back. You would need to start a new project.