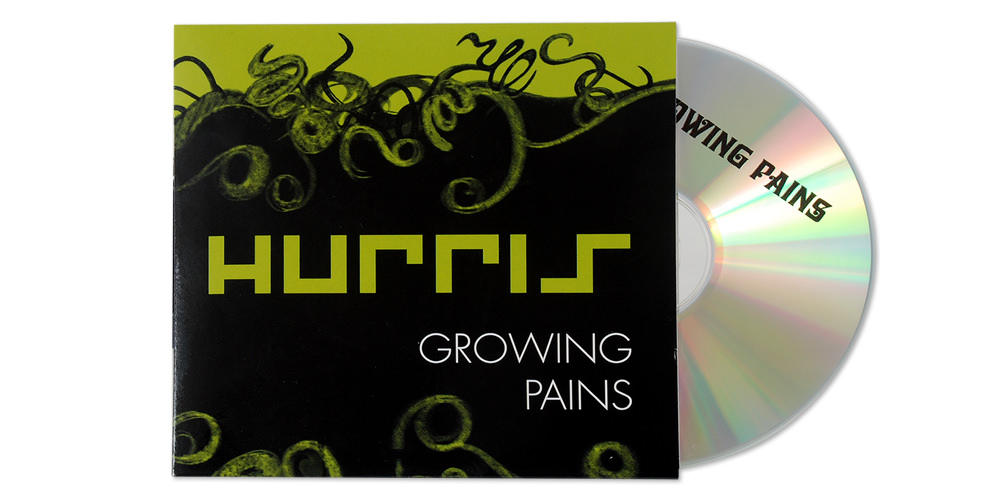 Depending on the size of your CD or DVD order there are two different ways your discs get made.
1) Replicated Discs
The most common way to manufacture CDs is to replicate them. This involves a process where we mold each disc from melted polycarbonate (plastic) pellets. Before we replicate your disc we create a metal stamper that contains all the data (music or video) that goes on your disc. This stamper gets mounted in the disc molding machine, and when we inject the liquid polycarbonate into the mold, the disc that is replicated already includes your music (or video) content! Disc replication is a highly efficient process, with a disc with your content on it molded every 3 to 4 seconds. However, there is a significant amount of setup work required to make the stamper, and for that reason there is usually a minimum order required of 500 to 1,000 discs. Because Disc Makers specializes in small orders for independent artists, filmmakers, and business, we are (to our knowledge) the only US factory that will replicate discs. Replicated discs are preferred for larger quantities. Our minimum quantity for replicated discs is 300. After your discs are replicated we will print on the disc surface using either silkscreen or offset printing technology, depending on the type of artwork you have.
2) Duplicated Discs
If you need less than 300 discs, we will duplicate them. Instead of molding a disc from polycarbonate pellets we start with a blank CD-R or DVD-R, and burn your content on it. We use automated duplicators that can burn multiple discs at once for a very fast and efficient process when you only need a few discs. We will also print on your discs using either an industrial inkjet printer, or using silkscreen printing.
Is there a quality difference between replication and duplication?
Your order size determines whether Disc Makers replicates or duplicates your discs. In terms of the audio or video quality a consumer experiences, replicated discs are identical to duplicated discs. However, there is a very small possibility that if your discs are duplicated there might be some older generation disc players (including in cars) that experience errors when playing the duplicated disc. That is because disc duplication is a more recently developed process than disc replication, and some older CD and DVD players that pre-date the duplication specification may not be able to read all the content.
It is very infrequent that this happens. And to make sure your Disc Makers discs perform better than anyone else's discs we use only the highest grade blank discs for all our disc duplication needs.
There is a clear difference between replicated and duplicated discs, but they each serve useful functions in bridging the gap between your content and fans.
Learn even more about Disc replication and duplication in this video:
Get Started with your Disc Replication or Duplication Order.
If you have further questions, please contact your Disc Makers product specialist at 1-800-468-9353.