Online:
(If you have not registered on our site yet, you will need to do so before your project is actually saved. You can set that up here) - https://www.discmakers.com/MyAccount/login.aspx
Create and save a quote using our online quoting system by making your selections at each subway stop. (https://www.discmakers.com/quoter/default.aspx)
You will notice as you go along, the price and other details change in the summary on the right side.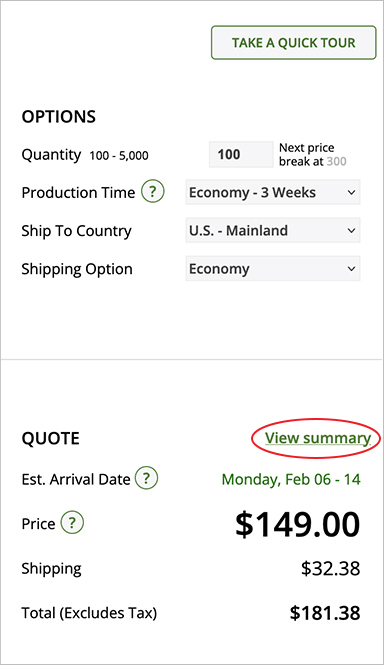 If you need to print this quote, click the button to the right of 'Quote' and you can print from the pop up.
Name your project and save it!
Give us a Call!
We'll create an online My Account for you and will connect you with a knowledgeable product specialist who can help to customize your quote according to your needs and specifications.
Call 856-663-9030 and one of our Support Agents will get you started!